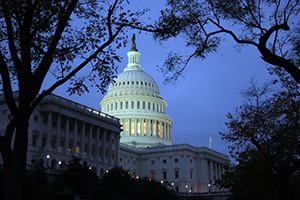 Our team at Wallace Realty is concerned about the Tax Reform legislation moving rapidly through Congress.
We urge our clients and customers to make their voice heard on this important matter. Homeownership matters to us! It matters in our state and in our nation!
It's easy to contact Congress through this online portal. Simply use the prepared message or write your own! We are urging Congress to support the following provisions for inclusion in the final legislation:
Mortgage Interest Deduction: Retain current law maintaining a total cap of $1 million on primary first and second homes.
Capital Gains Exemption: Retain current law of exempting gains of up to $250,000 for single filers and $500 for join filers for primary residence lived in for two of the past five years of ownership.
You can add your voice by clicking the link below.